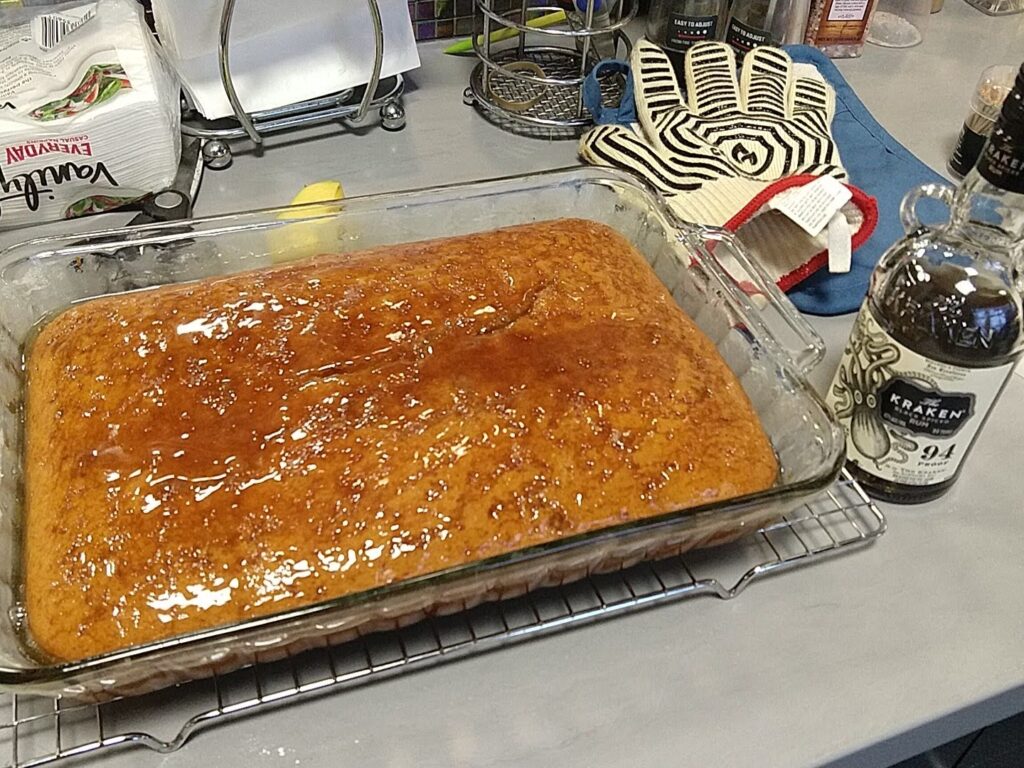 This is the part of the blog post where I tell you a little story about this family recipe. I'll bet you don't give two shits though, so I put a link at the top to just jump to the recipe. You're Welcome. For the rest of you, buckle up for some of the best absolute bullshit I can concoct in 10 minutes to fill the page.
It all started back in 1870. That's currently the farthest we can trace my mother's side of the family and deals with the Sheets side at that point. They were triplets, the Sheets brothers, that came over from the British isles. Drake, David and Darius Sheets all traveled over together. When they arrived at Roanoke Island, they set about trying to put themselves to work. They took on minor construction jobs. Eventually David settled into farrier work, Drake became a bartender, and Darius became a bit of an outlaw.
Darius, unable to really settle into any sort of regular work, took to dealing in small grifts and cons. They were the sort of capers that were just barely at the edge of the law. Probably not on the up and up, but technically not illegal, yet. There was some speculation that he would be set onto these jobs by his brothers, whether it was a bit of info Drake picked up over a sailor drinking too much or something David saw in a coach or on a horseman.
At some point in his near notorious career, Darius fell in love with Harriet, the daughter of a local minister. Their passions ran deep, and she joined him on many of his illustrious adventures.
However, the Reverend Froggy Johnson, was not pleased with his daughter's choice in suitors. When a local farmhand was found dead, presumably trampled by a horse, Rev. Johnson took the opportunity to hatch a plan. He convinced enough of the townsfolk that the victim was not trampled by accident, but instead was ran down by the outlaw Darius Sheets. When the sheriff was given no choice but to arrest Darius, the Reverend believed he had succeeded in saving his daughter and ending his problems.
Harriet wasn't about to be outdone though. She knew that her father would rig the whole trial, as he knew everyone that could be called as jurors or witnesses. The judge would be out to the island on schedule in the waning quarter of the moon. On the night of the full moon, she plotted with the brothers David and Drake to break her lover and their brother from prison.
It's told that they all conspired with the devil himself on the plan. Lucifer provided the recipe to Drake, who in turn provided all the rum required to bake the cake. Harriet was able to make the cake, but needed Lucifer's help to freeze the bowl like the lowest pit of hell is frozen by the beating wings of the damned, and to whisk the cream with the speed of a bat out of hell. Lucifer provided horses that could ride the night like lightning, which David shoed with cold iron that could break cobblestones to gravel and pull a black coach with ease.
Under that second night of the full moon, Harriet visited the sheriff, who at midnight was the lone jailer watching Darius. Having never heard of how a cake could be harmful to anyone, the sheriff felt happy and obliged to eat a large piece of the cake. One piece led easily to another and another. Soon he felt groggy and after the fifth piece of rum cake with glaze and whipped cream, the sheriff slept sounder than a baby. Harriet took the cell keys and the sheriff's gun for good measure.
When she freed her beloved Darius, they made an escape in the coach with David and Drake to start anew further west. Legend even had it that they didn't even need to take the ferry to the mainland. The horses Lucifer had provided allowed them to ride the carriage on the evening breeze. They flew to freedom, Harriet and the three Sheets to the wind.
Alright, that story was complete and utter bullshit. I made it all up. I really don't know where this recipe came from in my family past my great grandmother, and the whipped cream part is my addition. Still, it's a funny story and you're kicking yourself for reading it to the bad pun at the end. I can say that you shouldn't eat this cake if you need to drive/operate heavy machinery or on an empty stomach. A network security admin at an office I worked in once did that and took a nap for the afternoon under his desk. At any rate, enjoy the cake!
Cake:
– 1 box yellow cake mix
– 1 box larger size instant vanilla pudding mix
– 4 eggs- half cup water
– half cup white rum
– half cup oil
Preheat oven to 325 F. Mix all wet ingredients, add pudding, mix, add cake mix. Pour into a buttered and floured cake pan. Bake 35-55 minutes, until cake appears done and set. Check with spaghetti or toothpick. Let cool.

Glaze:
– 1/2 cup unsalted butter (1 American Stick)
– 1/4 cup water
– 1 cup sugar
– 1/2 cup spiced rum
Melt butter in sauce pan, dissolve sugar over a low heat. add water. Simmer for 5-10 minutes until thickening to a syrup, add rum. Remove from heat. Perform cake acupuncture. Spoon glaze over cake, letting soak.

Whipped cream (optional, but to really knock you on your ass):
– 2-3 tbsp powdered sugar
– 2 cups heavy whipping cream
– 2 tsp vanilla extract
– 1/2 cup pineapple rum
With a stand mixer with a whisk attachment, chill the bowl prior to starting, freezer is best. Whip cream until stiff peaks are just about to form. Add vanilla and sugar, beat until stiff peaks form. Don't over-beat or it will become butter like and too lumpy. Remove from mixer, using a spatula, fold in rum 2 tbsp at a time, gently. If you don't fold gently and slowly, you will end up ruining the texture. Repeat until all rum is mixed in. Add more rum for a more effective nap.