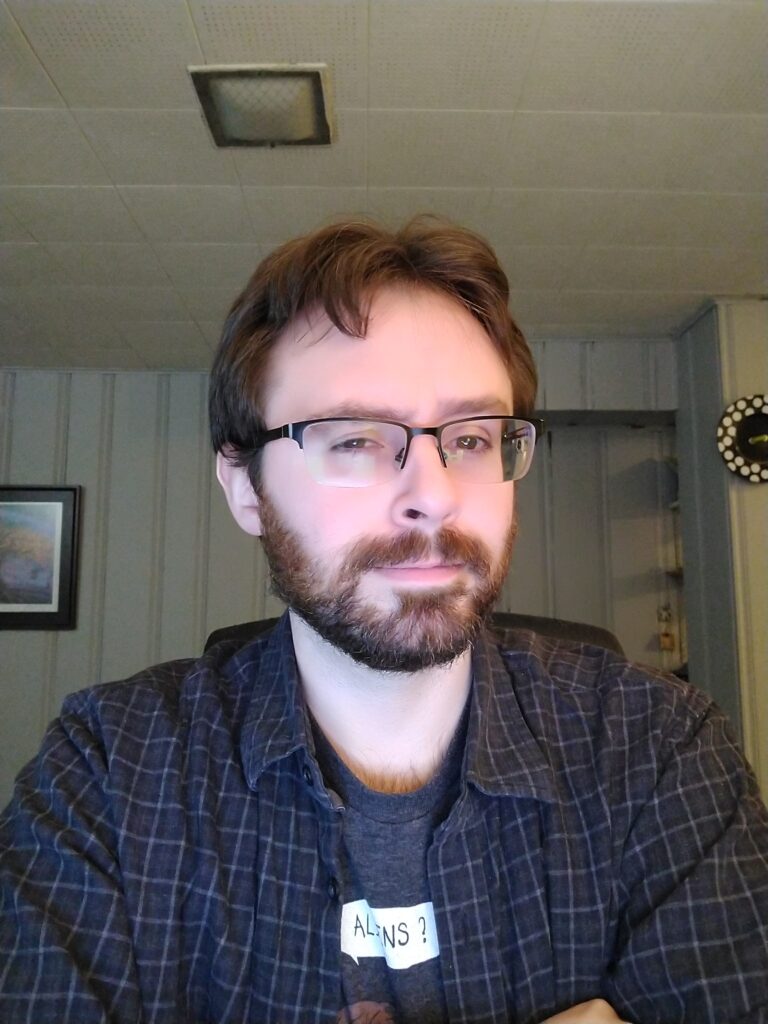 Joel Spriggs is an author that writes humor and urban fantasy. He currently has published novels on Amazon, available on Kindle, Paperback and as an Audio book on Audible and iTunes. Over a God's Dead Body, is the first in a planned series. Subsequent novels are planned with multiple arcs outlined. He is currently working on other series and projects as well. 
Joel was born and raised in Frankfort, Indiana.  He studied and received a Bachelors of the Fine Arts degree in Computer Science and Broadcast Journalism at Franklin College of Indiana.  
Joel is also a highly skilled software and web applications developer.  He currently works in Software Engineering in Indiana.  He loves to write and enjoys seeing his writing projects produce full novels.  When he's not working, Joel enjoys spending time with his family, camping and hiking.   
Please feel free to contact Joel if you are interested in representing Joel or becoming a beta reader for a project.
​