A wild ride of humor, creatures, science fiction, and daring fatherhood in a kids fantasy book!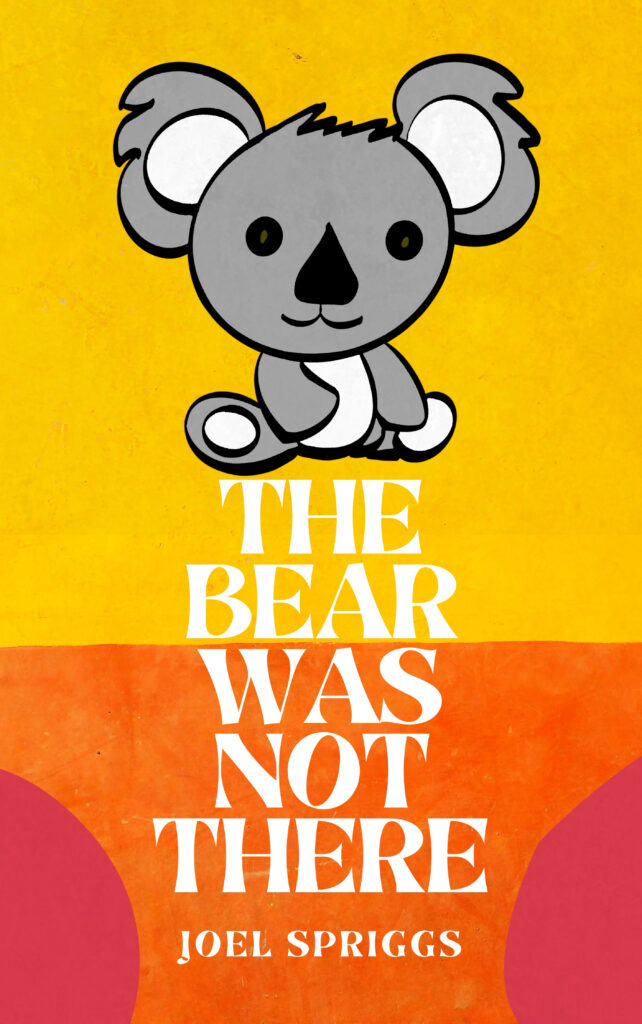 It began as a routine task of finding a treasured stuffed koala for his daughter. It quickly turned into an adventure for one father. Along with a talking pet cat, he must follow the koala's trail to encounter werewolves, pixies, aliens, and more to achieve his original goal: getting his children to sleep.
If you like wild adventure, poorly drawn post-it notes, science fiction, and fantasy all blended together, then you'll love this fantastical journey.
Buy The Bear Was Not There to start the madcap wondrous adventure today! Available on eBook, Paperback and Audiobook!
What are people saying?
"This delightful children's tale depicts a father's intergalactic search for his daughter's beloved koala. It's a perfect story for my niece, age eight, to enjoy over and over. Filled with quirky characters and engaging banter, The Bear was not There provided many chuckles." – Lisa Wilkes, Amazon Review
"A fun imaginative ride that allows me to make silly voices as I read the book to my son. It is a story I look forward to reading again and again as my boy grows up." – Amazon Reviewer
"This absolutely charming book gave me all the joy of a childhood bedtime story. It's packed with mythical creatures you know and love, hitting the right nostalgia tones." – Jenn L., Amazon Review
"I read this to my six-year-old son over the course of several nights, and he really enjoyed it. He was engaged and asked questions if he didn't understand a word. There were even a few times he asked me to show him pictures on my phone of things being talked about to make sure he was seeing things clearly in his mind's eye. So, I feel it was a fun and entertaining read for him, but it was also educational – which is a win-win in my opinion. 🙂 When we were done I asked how many stars he would give it, and he said, "1 trillion!" I think Cat n Jack was his favorite." – Gabrielle, Amazon Review