Are you looking to change careers? Ever think of software development?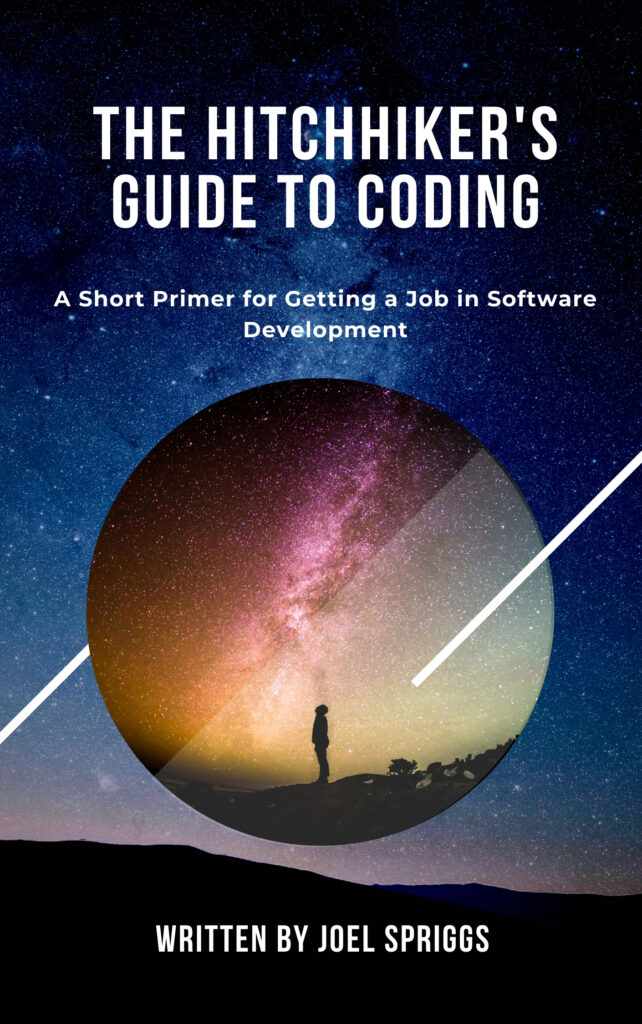 Software Developers are in high demand and can earn a high income. Believe it or not, these jobs also don't require a college degree. Many people are able to become self-taught software engineers and developers everyday.
Learn how to take those steps with this guide. With this short book, you can learn how to take the first steps. It will teach you strategies for how to choose a language to learn, how and where to learn a programming language. The Hitchhiker's Guide to Coding will also help you understand how to gain some experience as a new coder. You can discover strategies for finding and applying to jobs and finally, what to expect when on the job. All of this is brought to you by an author with over 16 years of experience in software engineering.
Download your copy today and embark on your journey to an exciting career in programming!