Five Minute Fantasies is a small collection of urban fantasy short stories for a quick escape.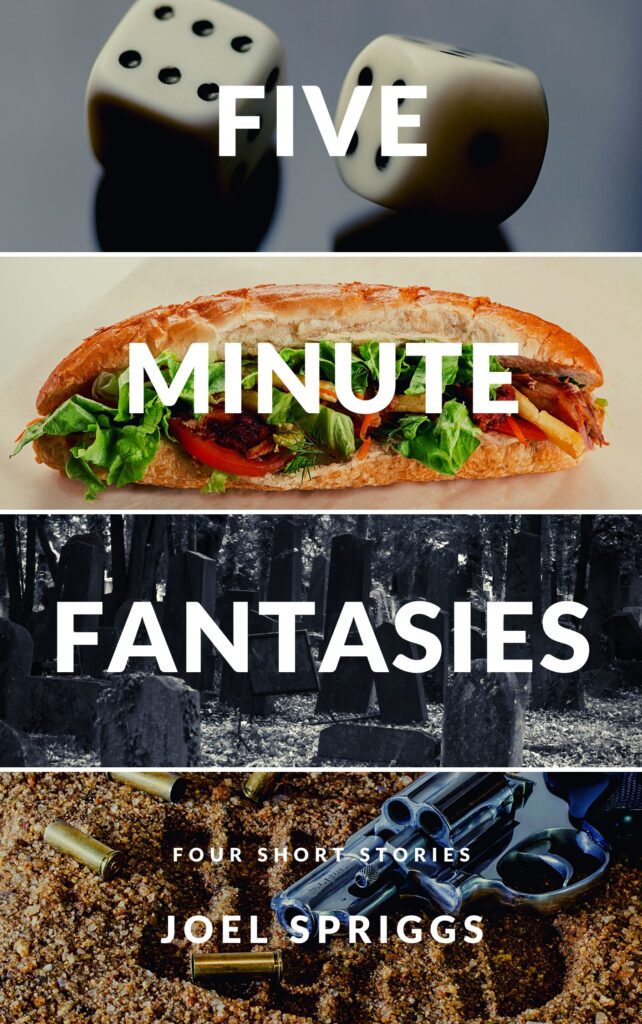 They are fun and sometimes scary little tales quick enough to read during a break at work, the morning/evening commute or other random times you find yourself with your phone/device and five minutes of privacy.
What happens when Luck makes a bet with Fate to see who's the more powerful force? Is a superhero ever really "over the hill"? How do ghosts move? Where are they?
The short stories in this book will make some fun propositions to these questions. Some stories are humorous, some involve the paranormal and even some horror. A bit of something for anyone in this quick collection of fantasy short stories!