There is nothing normal about an internship with Hemlock Connal, Preternatural Investigator in this funny urban fantasy novel!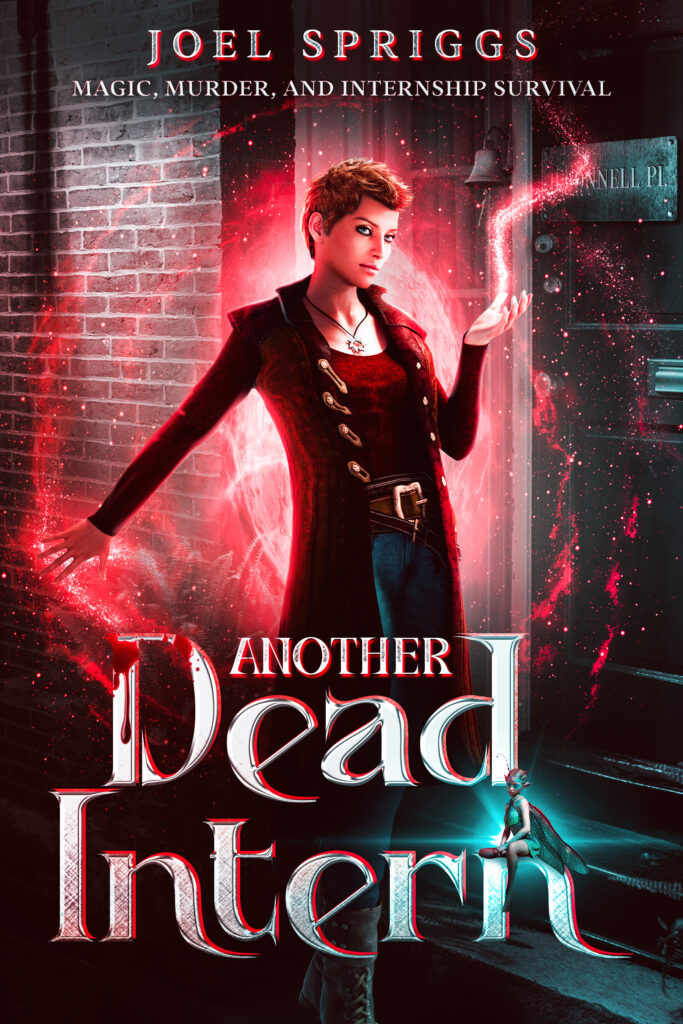 Hemlock Connal is stuck between worlds. Her mother is the queen of a Fae court, and she banished Hemlock for 13 years over a bad prank. Her father was a human and a private investigator. Stuck outside of the Sidhe, Hemlock had to take up the family business and lead it when her father died.
The meddling Queen Fand doesn't leave Hemlock stranded and sends assistants to help the wayward detective. They all die… violently. When Morgan Burns becomes her new intern, they are both wondering if he'll meet a similar tragic end.
As Hemlock and Morgan embark on a case together, he learns about the unseen and blended landscape of magic. She introduces him to grungy pixies, Fae royals, and the annoyingly bad musical talents of a half-demon.
Morgan must quickly adapt to his broadening world to keep the two things he needs most: his life and a paycheck. Can he survive Hemlock's snarky nature, dealing with murderers and magical creatures, or will Morgan become another dead intern?
Buy Another Dead Intern to start the madcap urban fantasy adventure today!